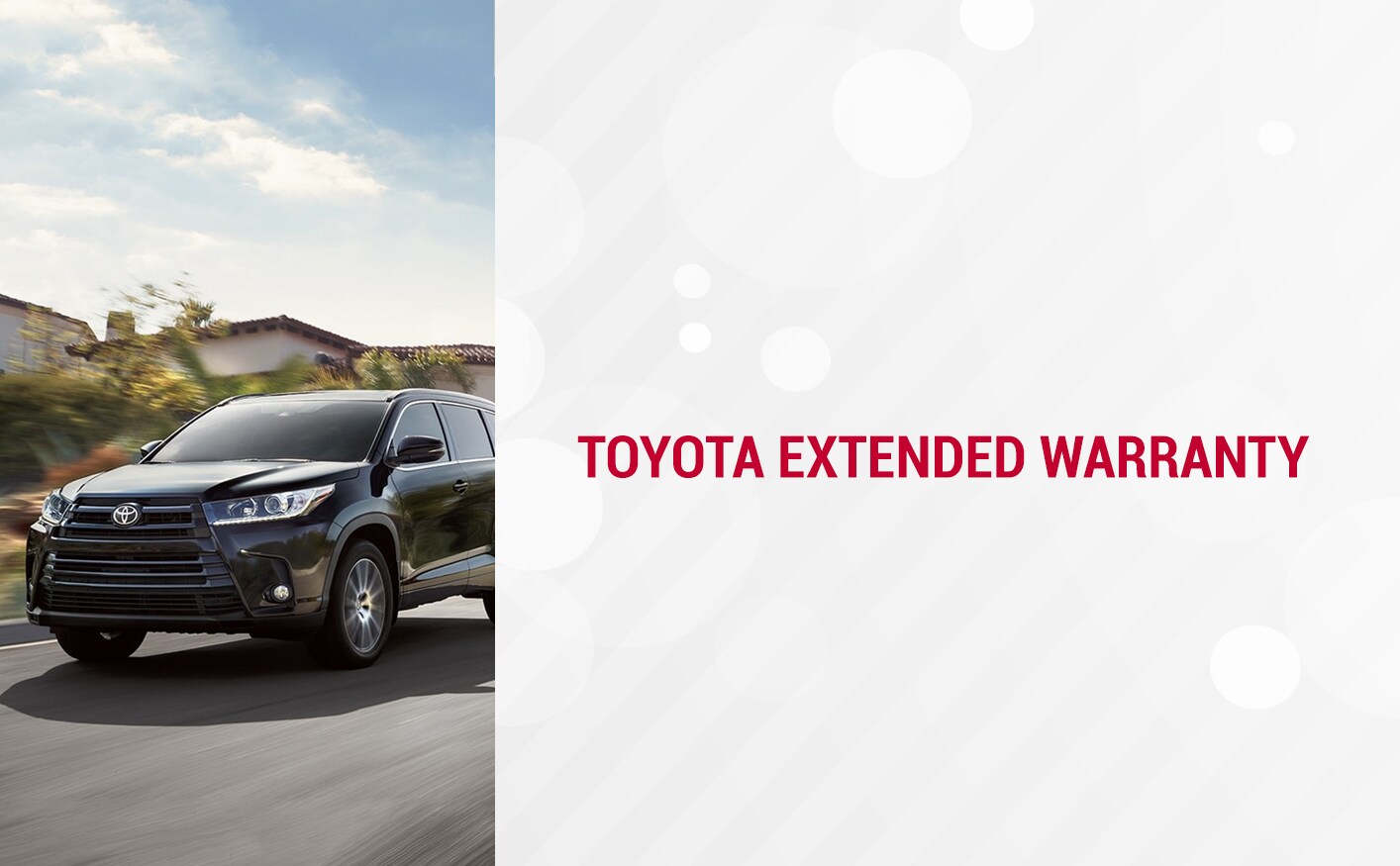 Learn more about extended coverage and protection
 for Engines, Powertrain, Stated Component and more.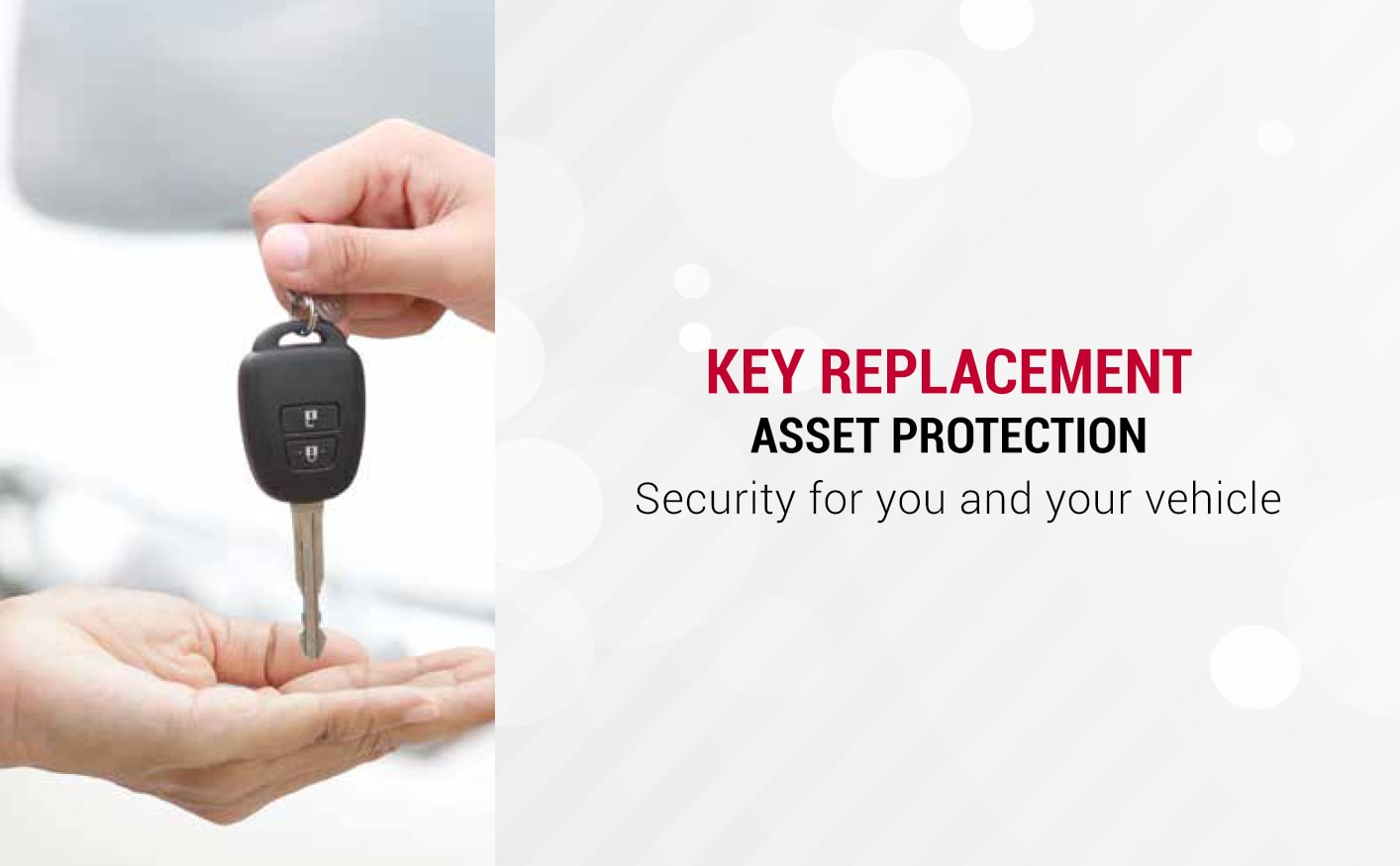 Security for you and your vehicle 
Today's car key/remotes provide security. You also want security for replacement of that key if it's lost, stolen or destroyed. Replacement is costly… $400 to $800!
With Express Key Replacement you can avoid that cost and enjoy the dual benefits of emergency roadside assistance too! 
Express Key Replacement Benefits Key/Remote Replacement benefit amounts from $400 to $800. Terms Available from 1 to 5 years Including Emergency Roadside Assistance
• Towing Assistance… towing due to loss or destruction of key/remote
• Jump Starts... will assist with jump starts to weak or dead batteries 
• Tire Changes... with your inflated spare tire
• Vehicle Fuel Delivery... Fuel delivery if you run out of gas. (cost of fuel applies)
• Lockout Assistance... service for keys locked inside the vehicle
• Concierge Service... emergency phone call support and assistance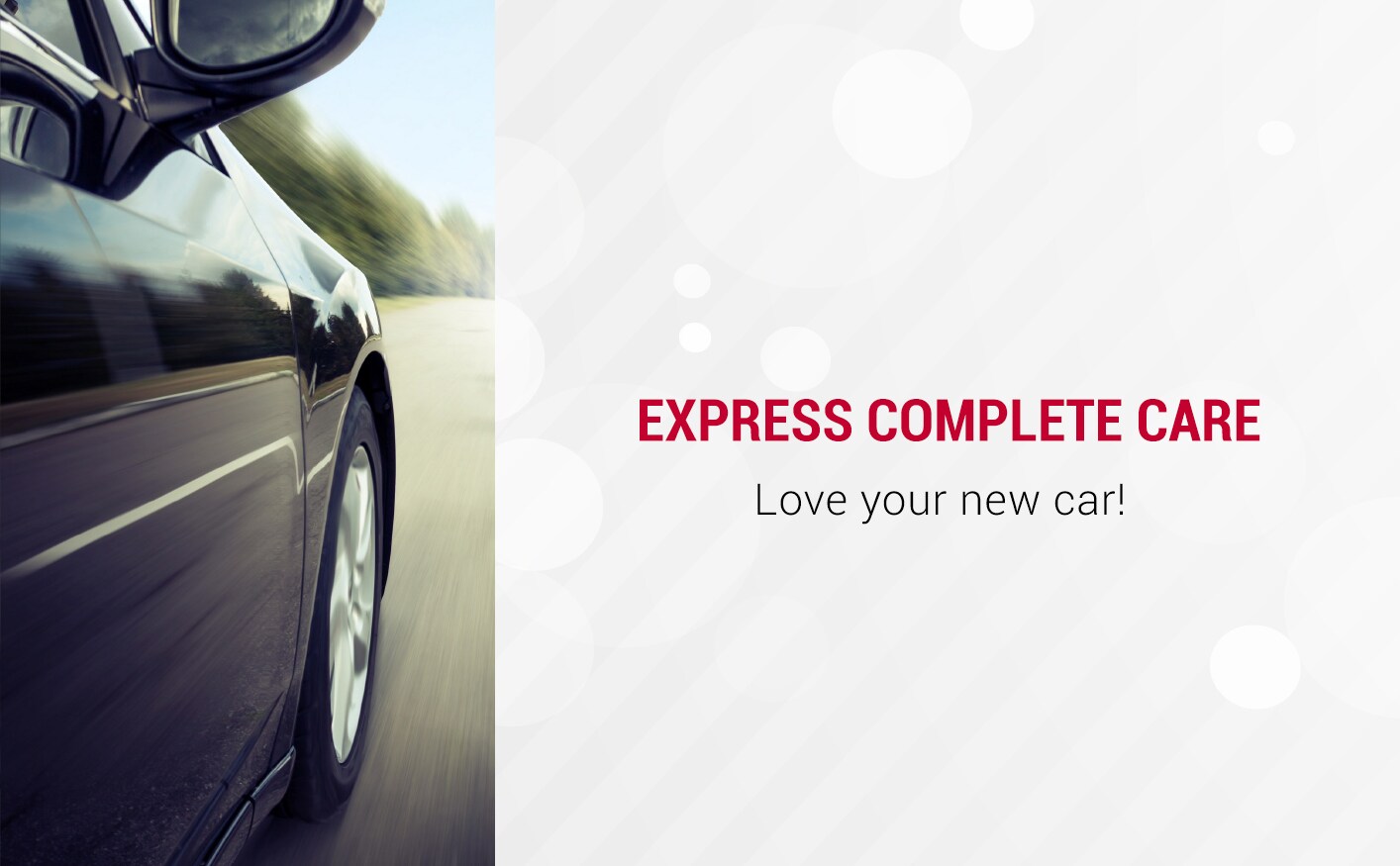 Love Your New Car!
Maintaining your vehicle's appearance can be frustrating and costly, both in time and money. With an Express Complete Care appointment, these inevitable blemishes can be removed quickly and professionally... often in less than an hour.
Express Complete Care provides highly skilled technicians to restore the beauty of your vehicle.
• Clear Coat Scratches
• Scuff Marks 
• Paintless Dent Repair 
• Environmental Coverage 
• Paint Touch Up 
• Headlight Reconditioning 
• Fabric/Leather/Vinyl 
• Alloy Wheel Repair 
• Black Out Trim 
• Windshield Star Cracks 
• Minor Interior Damage 
• Bumper Paint Touch Up 
• Bumper Scuff Repair